Achieve the ultimate in acceleration with the MFactory Close Ratio Gears. After installing our gears, you will experience a phenomenal increase in acceleration despite a lower top speed.
Diamond Cut to exacting tolerances from Forged High-Nickel-Chromium-Molybdenum Steel
Perfect fitment & finish ensures hassle-free installation & maintenance, each and every time
Designed using leading-edge Solidworks 3D CAD & Cosmos FEA software
Advanced Gear Geometry minimizes parasitic drivetrain losses. Race transmissions built with INFINITUDE components transfer, on average, 1-2% more power to the ground over our competitors!
Dual-Cone Carbon-Composite Synchro Technology for Honda B-Series
An Industry First!
Taking 21st Century technology from the Honda K-Series and applying it to the Honda B-Series, this ensures quicker and more precise shifting at higher rpm's in 3rd & 4th Gears
Specifications
Made from imported Japanese SAE 8620 and 4320 Steel
Forged, Double Tempered and Super Sub-Zero treated for unsurpassed toughness
Advanced Shot Peening technology increases surface hardness
Advanced gear geometry designed using industry-leading software puts more power to the ground
Fitment Notes
For Honda B-Series:
4th Gear - Slight modification required to transmission casing when installing 1.357 or 1.410
5th Gear - Slight modification required to transmission casing when installing 1.129 and 1.207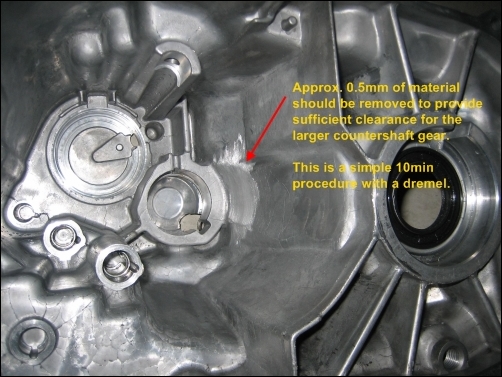 For Ford Focus MTX-75:
Designed for 2002+ Transmission Only. Will only fit applications using the 1pc Pinion (Removable 3rd & 4th Gear)